Discover how easy it is to get the new kitchen or bath renovation of your dreams - completed faster, better, and more affordably!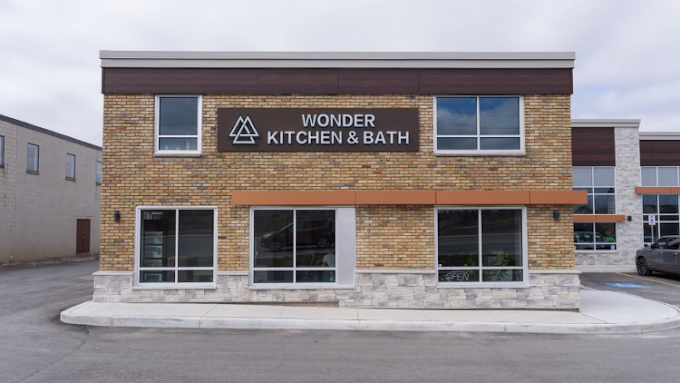 Welcome to Wonder Kitchen & Bath
Looking for kitchen cabinets in London? Whatever your budget, whatever your style, our kitchen cabinet design professionals are here to help bring your vision to life.
We strive to help your remodeling dreams come true. Come and visit our showroom today to see what we have to offer. We want to give you the best experience from your first step through our door to the day your dream becomes a reality.
Our friendly and helpful staff will assist you through every step of the process. We are so excited to see dreams come true.
Cabinetry
We think buying kitchen cabinets should be easy. That's why we're here to help you create the kitchen of your dreams with cabinet options for every style, taste, and budget.
Countertops
There are as many countertops to choose from as there are door styles, finishes and colours! Once you've decided on a door style, it's common to choose a countertop next.
Flooring
We supply residential and commercial flooring solutions to complement your next kitchen or bath project
We strive to provide each client with custom made services specially designed for their needs and requirements.
We bring your design ideas to life – without the stress or scary price tags.
We are london's highest-rated kitchen cabinet store!
"The price was amazing, very competitive quote."
A 5-star review by Heather S
"I absolutely love my new kitchen counter!"
"Great job, quick and professional service."
A 5-star review by Matthew K
"Amazing price, amazing quality, amazing customer services!"
"Installers were professional, clean, and quick."
A 5-star review by Mike M
"Recommend - Extremely helpful and professional."
A 5-star review by Caroline
Ready to Transform Your Space?
Deciding on the perfect cabinets for your project is just the beginning of expressing yourself. With a wide array of accessory and hardware options to choose from, you can customize your space to reflect your home's character, style, and personality.  We're here to help you every step of the way.